Naskah ini versi lama yang diterbitkan pada 2021-11-12. Baca
versi terbaru
.
Pelatihan Desain Pembelajaran Kreatif Menggunakan Google Classroom
Kata Kunci:
online learning, google classroom, technological literacy
Abstrak
The implementation of online learning during the covid pandemic encourages teachers to have technological literacy. In this training, teachers are introduced to how to use google classroom as a learning management system. The training material was delivered through a zoom meeting which was attended by teachers at Purnama 2 Jakarta Vocational School. The results obtained were that participants were more prepared to use creative learning media by utilizing google classroom which had an impact on the learning process.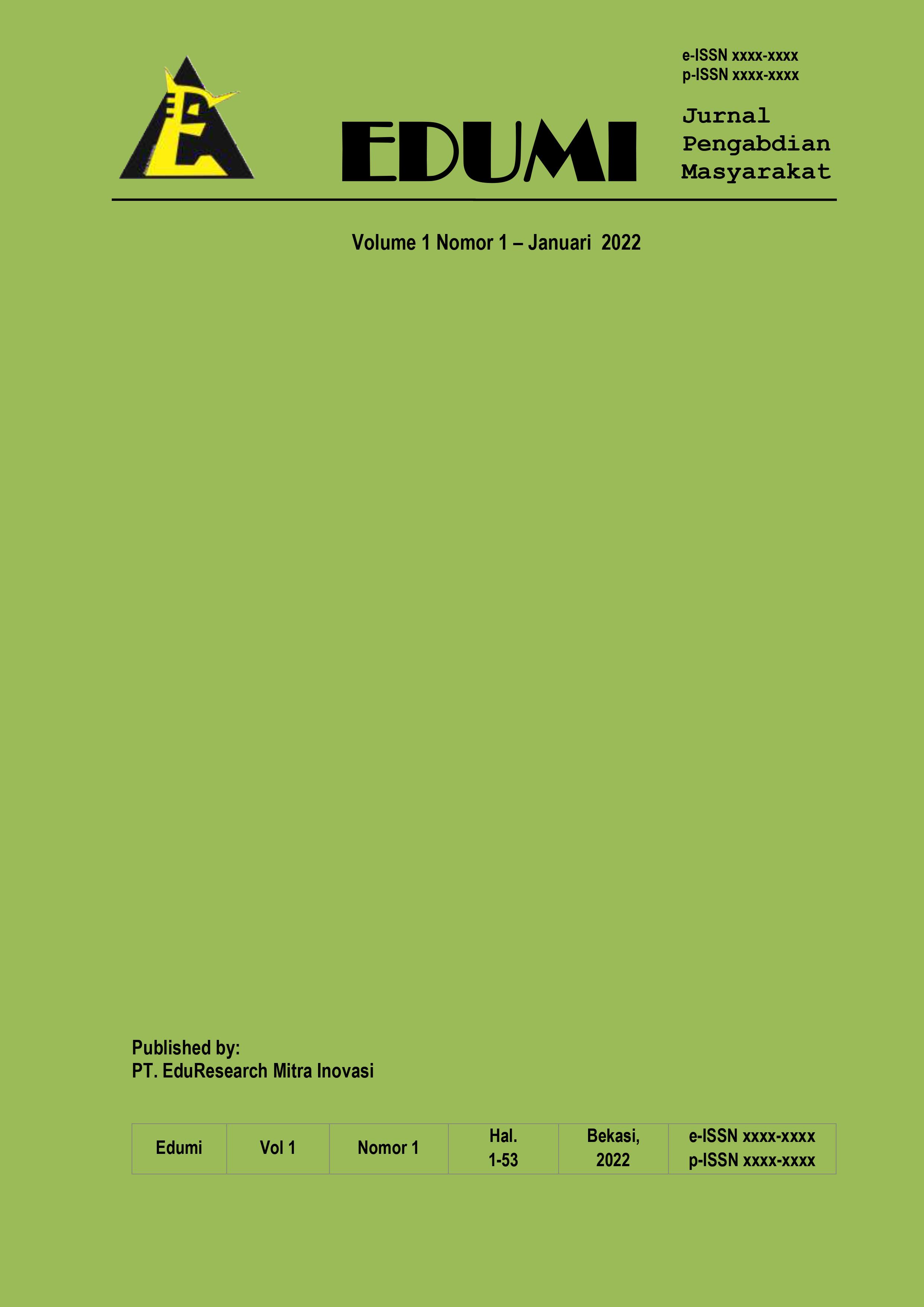 Unduhan
Diterbitkan
2021-11-09 — Diperbaharui pada 2021-11-12
Cara Mengutip
Hapsari, S., Setiawati, N. A., & Munir, A. (2021). Pelatihan Desain Pembelajaran Kreatif Menggunakan Google Classroom. Jurnal Pengabdian Masyarakat Edumi, 1(1), 30–36. https://doi.org/10.61193/jpme.v1i1.25 (Original work published 9 November 2021)
Bagian
##section.default.title##